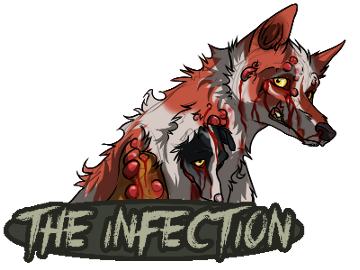 Wasteland Packs
Look here if you wish to gain information about what packs are open!
To apply to a pack simply note the group and we'll give you an answer from the pack leader!
The Rage: OPEN
Leader:
Vance/Vaniel
Chiefs:
Isadora, ----, ----,
This pack runs on strict rules, darwinism rules all and only the strongest survive, and Vance knows damn well he is the strongest. This pack has no aversion to eating their own, but they will only do so on special occasions. This pack takes up residence in the Metros.
Tempered Asylum: OPEN
Leader:
Strike
Chiefs:
Ramses, ???, ???
This pack is one of the more friendlier ones, there is no violence here, and the main focus of this pack is to keep their sanity and humanity. They do not participate in the eating of other dogs, or any violent acts.
Jager Pack: OPEN
Leader:
Mynx
Chiefs:
Vlad, Ajax, ???
This pack is not a friendly one, they live in a barbaric hierarchy, though not ruled as harshly as The Rage, their ethics are pretty slack, cannibalism is generally allowed, and your place in the pack determines how well off you are, which is to say, unless your a Queen or a Chief, not very well.
Disease & Infection

"What is this vile thing that corrupts our very souls?"

We would like everyone to notice that Army/Convoy Dogs have a 50/50 Resistance to the Bite/Fluid/Injury Strain of the Infection!
Now I imagine you're all rather excited to hear about the infection that concerns the dogs of Eden. Especially after seeing the STAGES imagery in the Featured gallery. But I must warn you now that if you are squeamish or a bit delicate to blood, gore and other nasty things, than this group may not be the one for you. You know, just in case no one got that impression already... Okay moving on if you wish to know about the infection and it's hosts then you must also start with the healthy.
YOUR CHARACTER MUST HAVE THE 2 MAIN EFFECTS AND 2 +  SIDE EFFECTS. ADDING 2 SIDE EFFECTS AND 2 MAIN EFFECTS IN EACH STAGE LEVEL UP. AND THE INFECTION MUST BE VISIBILE ON YOUR APPLICATION! WHILE LISTING YOUR MAIN AND SIDE EFFECTS IN YOUR APP IF INFECTED, THIS IS EFFECTIVE AS OF NOW SO PLEASE EDIT YOUR APPS BEFORE OUR NEXT OPENING IN APRIL/MAY!
Healthy Characters
These dogs are as healthy as can be considering the apocalypse, sure there might be a slight case of rickets, kennel cough, fleas, ticks or mange. But under that most dogs of Eden have it good. They get both a good source of rabbit meat and vegetables from the propagator and everyone gets a ration. Maybe even a cut or a scratch every now and again from climbing all over the slum like buildings that consist of Eden. All they have to do is wear their mask outside, avoid injury at all cost and try not to drink or eat tainted/infected food or water.
The Infection: General Information
But now we get to the root of Eden's problem. The mysterious infection that was spread after the bombs. The physicians have yet to figure if it is a virus or a bacteria. But it is obvious that it situates itself within the brain, (just ask Arsonna she likes to crack their heads open.) The infection can be spread through many ways some of which include: Bites, scratches, bodily fluids, Wasteland air, water and even some foods like meats. But it's most successful vectors come from bodily fluids like blood and saliva, and the toxic wasteland air that seeps through broken gas masks.
Another interesting fact is how fast the infection can spread. (which depends on how you got infected.) Just as an example there will be some outlined time frames below. Beware though infection times can vary from a few hours, to a few months, sometimes even years!
> Born Into Wasteland - 1/15 years
> Infected Scratches/ grazes - 9/12 months
> Infected Water Exposure - 6/7months (based on how much was drunk)
> Infect Air Exposure - 8 weeks / 4 months (depending on how long it was breathed)
> Infected Bites/ Low Severity - 6 weeks / 2 months (pending on what low severe location they where bit or had an injury spat/bled on)
> Infect Bites/ High/Medium Severity - 3 hours / 4 weeks (again pending on location: neck, face, stomach in this range)
Signs & Symptoms
There are many signs and symptoms of infection, and every dog reacts differently to most stages, and can vary from dog to dog. Firstly:
MAIN EFFECTS
- Inflamed/Bloodshot Eyes
- Lack / Increase in Appetite
- Irritable
- Imprevious To Pain
- Violence
- Heightened Temperature & Heart + Breathe Speed
- Bleeding From eyes/mouth/nose/ears
- Paranoia
- Psychosis
- Loss of Cognitive Ability
- Loss of Fur
- Vomiting
- Hypervigilance
- Death
SIDE EFFECTS
- Delusions / Illusions
- Self Harm
- Seziures/Convulsions
- Manic Energy
- Eye Discolouration
- Insomnia
- Drooling
- Injuries No Longer Heal
- Stuttering
- Rapid Speech
- Ataxia
- Vomiting Blood & Bile